Buddhism
Buddhist Tips – The Path To Happiness (Part 2)
Anyone can practice Buddhism without being a Buddhist. In this blog, we give you some Buddhist tips to be an entirely and delighted person. Believe us; you'll totally love to put them into practice. And don't forget to check the first part of this article for more amazing Buddhist tips!
WRITE A LIST OF THE THINGS YOU LOVE IN LIFE
Concentrate on all those activities that escape from your daily routine, those little moments throughout the day when you really enjoy the joy of feeling alive. Whether it's when you come home after a day of work and dinner with your partner, when you go for a run with your pet, or breakfast on the weekend, pay special attention to how you feel. Choose to dedicate yourself to them and experience them more frequently, in addition to looking for similar activities that give you the same zest for life.
EAT BETTER
There is no more basic activity for the human being than choosing the foods that give him the material support today. It is complicated but not impossible to change your eating habits: start by leaving those processed foods and take a full hour to eat, chew correctly and rest when you finish the meal. You will feel much better and more satisfied.
KEEP ON MOVING
Movement is life. Nothing in the Universe is static; everything is in constant change. To achieve physical and mental fulfillment, it is necessary to be active in all areas, with particular attention to physical exercise. Enjoy the freedom that gives you to move, tense, and relax your muscles, use your body as a space for expression and improve your skills in the activities or sports you are passionate about.
TAKE A COLD SHOWER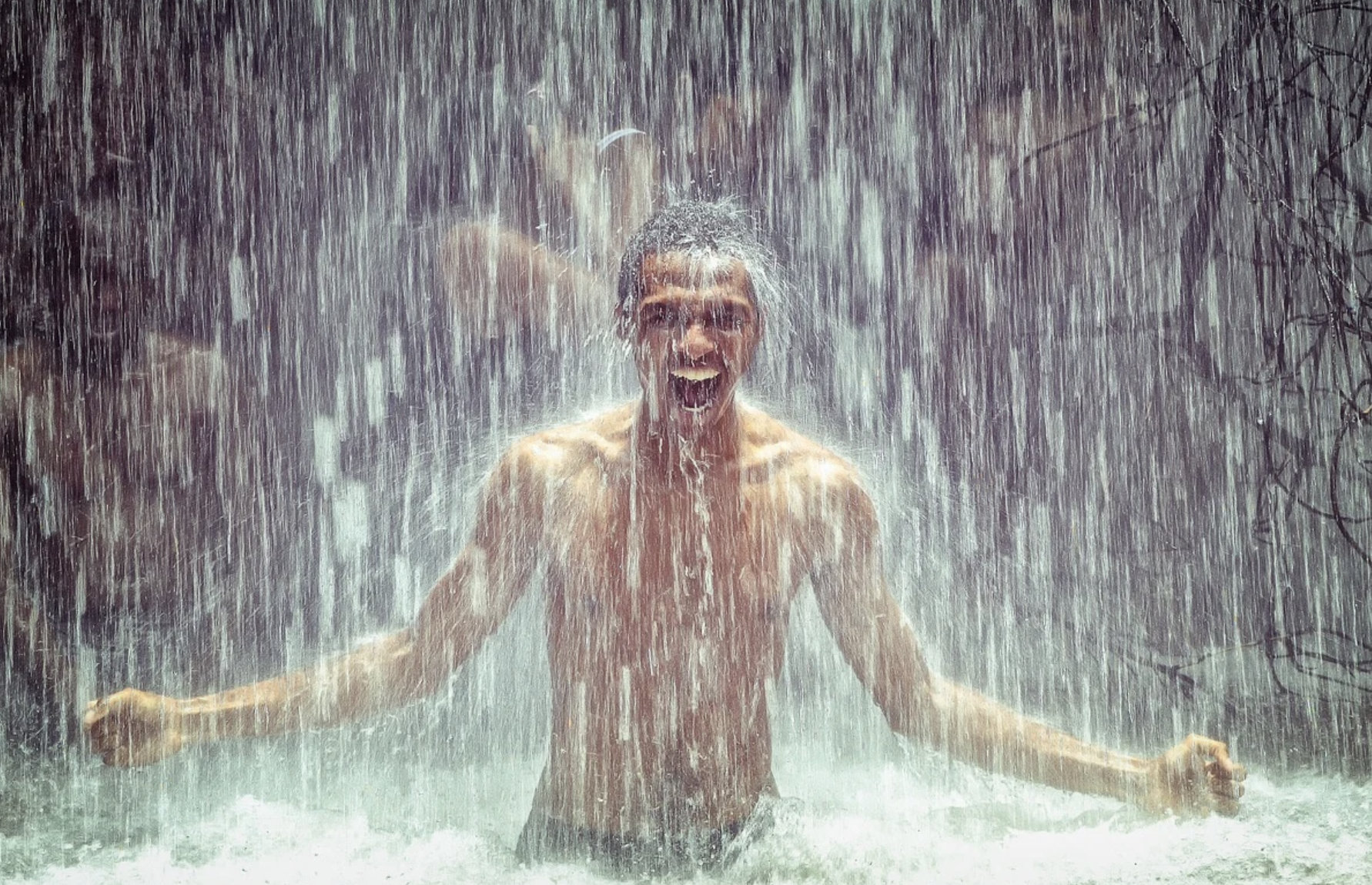 Not all the comforts of civilization are favourable for human beings. One of them is the ability to take a bath with hot water, which is good from time to time for contemplation and rest; However, the benefits of showering with cold water after waking up are infinitely more incredible: you will notice an improvement in your circulation, in addition to warding off depression, it works as an energy enhancer and maintains the firmness of the skin and the volume of the hair.
TALK LESS AND LISTEN MORE
Talking is not just about talking but about learning to convey feelings and emotions through spoken language. The next time you have a conversation, especially with your friends, family and those you love, let go of the complexes and just listen. Pay attention to the way they communicate, their facial expressions, and the tone in which they speak.
TAKE TEN MINUTES OF SUN A DAY
The sunrise is an indication of well-being in all the cultures of the world. After the storm, a dark night or a deep sadness, the sun means the opportunity for renewal, for the daily search for happiness and light in life. The absence of vitamin D brings with it low levels of health and other medical complications and the fact that sunlight reduces affective disorders.
DISCONNECT FROM TECHNOLOGY
Use your free time in a valuable way and forget about the bad habit of coming home and wasting it on television or hanging on your social networks. Instead, learn to enjoy real life, people, and the endless activities you have to stimulate your mind. Reading a book, going for a walk aimlessly, meeting friends or your partner, and even signing up for an activity that you are passionate about are all great options to connect with the world, nature, and reality.
EXPLORE YOUR CREATIVE SIDE
Most people experience a self-imposed mental block that prevents them from recognizing themselves as creative beings. They tend to acknowledge artistic activities as specialists or identify the simplest, such as drawing or creating a craft, with minor children's games. Forget all those complexes, take a pencil, paper and write or draw, put on your favourite music, sing, or go into the kitchen and experiment with your favourite dishes.
ENJOY THE POWER OF NATURE
Pay regular attention to how plants and animals grow when they bloom and then wither to be reborn with the same force the following year. If you feel that your life is going too fast or slow, focus on the times of nature, she has a perfect time for everything and everyone; you are part of a life cycle, and you must live it in the best way.
REAL STAY
In a world full of appearances and contradictions, you must learn to maintain your essence to live fully. Ask yourself regularly: How do I feel right now? and respond as sincerely as possible. That is the most complicated step; once you have taken it, solving any problem will be much easier than you imagine.